The inspiring life's work of Grand Prix rider Jennifer Crooks
9 februari 2017
Published in DSHS Magazine 2016
Uryadi's Village
"The creation of Uryadi's Village is the realisation of a dream. Our family includes eight adopted children, three of whom were adopted from Ethiopia. When I went to Ethiopia as part of the adoption process, my world was changed. I was profoundly impacted by the Ethiopian people – their joy and gratitude were palpable despite the severe challenges that they face as a nation. Ethiopia has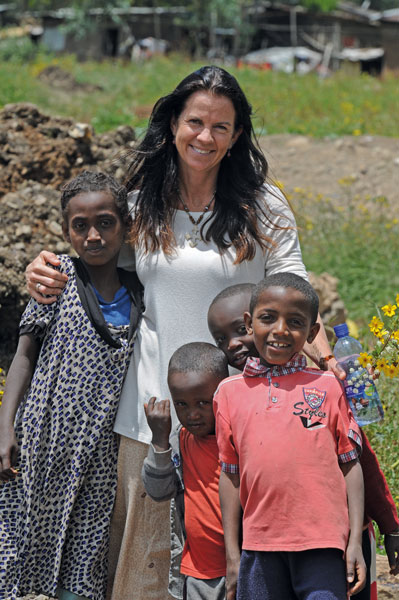 the highest percentage of orphans of any Sub-Saharan African country, totaling about 5 million. 83% of the population live in rural areas, and 66% of those people do not have access to safe drinking water. Food production is also a problem, as the agricultural practices in Ethiopia are not sustainable. Despite the heart-breaking situation of so many Ethiopian children, I knew that I couldn't adopt all of them, and I came away from that experience determined to do something to make a difference.
Uryadi's Village is a non-profit organisation whose mission is to uplift and transform communities with orphanages that lack the resources to provide their children with the basic necessities of life. The ultimate vision is to ensure that each target orphanage and their communities have access to clean water and sanitation, sustainable agriculture basic medical care, educational opportunities, and economic stability. When a community starts out unable to support even the working population, then trying to also support orphaned children becomes a life and death struggle and the children are the ones who often pay for that. We want to change that by building strong, self-sustaining orphanages within communities.
We are utilising sustainable agriculture and permaculture based principles and practices to enable our orphanages to not only produce what they need, but to produce more than they need to share with their community. We want to make empowerment a reality for the Ethiopian people – empowerment that is full of integrity, honors their unique culture, and provides the resources and knowledge for them to become self-sustaining. We have already begun some projects that are aligned with that plan. Besides the construction of Wolayta Village, which will be a permanent home for up to 60 children,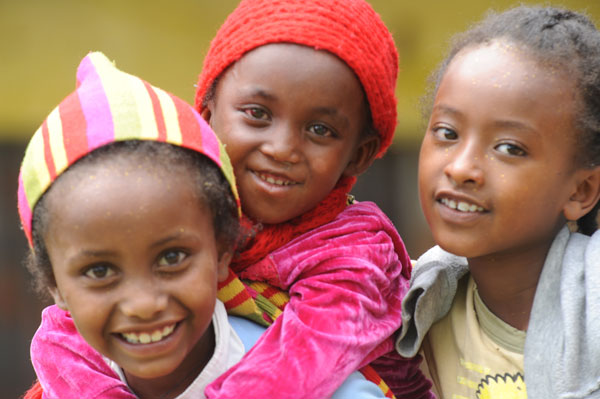 we run a factory that produces "mittin" an Ethiopian baby formula made from 12 grains, legumes, and seeds that is rich in protein and highly nutritious. Wolayta Village also includes a bakery that produces bread and other baked goods. Both of these factories not only produce nutrient dense food but also employ single mothers, and contribute to self-sustainability through industry and commerce. We recently decided to provide free daycare for single mothers. Prior to this, single mothers had to bring their children to work, such as construction sites. This urgent need came to our attention and through the generosity of our supporters, we were able to make a very real and immediate difference for those women and their children.
I believe in the ripple effect – every decision we make causes ripples that touch other people, sometimes in ways that we will never know about. But we can choose what kind of ripples we produce in the world. Uryadi's Village wants to create wave upon wave of ripples that uplift and empower those who need it most."