Emile Spadone
8 december 2016
Published in DSHS Magazine 2016
It is buzzing with activity on the Stal Hendrix site. The cause of this is the successful American dealer Emil Spadone. He is a crucial link for the Dutch Sport Horse Sales and is a very busy man. Each year he is in The Netherlands for one week to look for horses for his customers and is busy doing just that when we arrive at the complex. The congenial Emil however makes time for us and we look for a quiet place where we can escape from the chaos.
"I love dogs." The reply that Spadone gives to the question why his farm is called Redfield. The yard is named after his favourite dog Red. "It was one just like Spatz" he says, referring to the dog that he gave to the Hendrix family as a present and who is named after Spadone's father. We continue about the foundation of Redfield Farm. He inherited the horse virus from his mother who started Fieldsteps farm in 1985. Spadone took over the business from her in 1993, changed the name and made a big success of it. In reply to the question as to whether he had studied he answered simply: "My only ambition was to work with horses, that is what I focused myself on." Clearly a true horseman. Emil was tought by the best rider of the US: Rodney Jenkins. In the late 1960s and early 1970s, Jenkins dominated the top horse shows. He has been inducted into both the National Show Hunter Hall of Fame and the Show Jumping Hall of Fame in 1999. " He tought me that the most beautiful about this work is that I can go to work every day and carry out my hobby. And I can also make a living from it too!"
100 horses per year
Spadone runs a successful trading yard and is a big name in the equestrian world. Emil has 100 horses in his possession and is currently busy expanding his stud. "I breed around 15 foals each year but expect 25 in the coming year. I got a bit too enthusiastic" he explains, laughing. He has imported several good Dutch mares for his breeding program. "In Europe there are good warmblood bloodlines that we do not have in America." In reply to the question as to how many horses he has sold in his life, he estimates that he sells about 100 horses per year. Calculate that. Most of the horses that he sells are hunters, about 75 percent. Hunters are difficult to find: "It is almost harder to find a good hunter that a good jumping horse. A hunter must be able to jump well, must have the looks, be good to ride and have a good brain." We are suddenly interrupted, Spadone is called away to look at a horse. Of course, that is part of a trader's life. We wait patiently.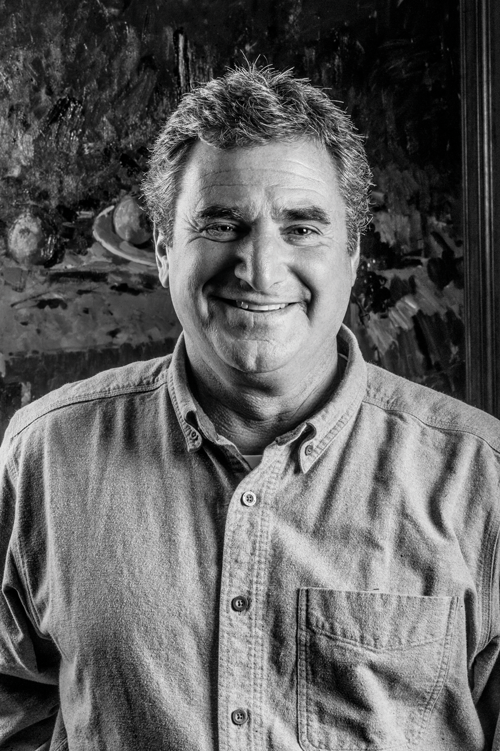 The Girl Next Door
"Fire away" he says as he rejoins us. He passionately explains about the training of horses. He himself only rides for pleasure. His stable jockeys train and compete the horses. One of these is the successful Adrienne Iverson who has been one of the figureheads at Spadone's for several years already. He is also very proud of another rider: Darby Toben. Calculating back to the year of the letter M, the horse was called Montana, he realises that they have been doing business together for over 15 years already. One of her competition horses was Templeton (by Furore), a horse from the DSHS. Toben has won several big competitions. She rode the only clear round in Sussex County, with the horse Logan, during the Horse Show Countryfair. Spadone also once won a Grand Prix there, but he is not very enthusiastic about his own sports career. He did however meet Paul Hendrix through the sport, now already 20 years ago. "At the time I finally had a good Grand Prix horse named 'The Girl Next Door'. A burst of laughter ensues, a friend of Emil drops by and says: "Some things never change." Paul once sold The Girl Next Door' to Ian Miller and the two started talking. From that moment on they started doing business together.
Home-bred horses
"The trust we have in each other feels just like family. If I have a good customer and I do not want to make a mistake, I ask the committee for advice. I am proud to have attended every edition of the Dutch Sport Horse Sales. We have bought horses from the auction since the first edition." He continues: "They only put the top horses in the auction, the best horses are all home-bred. If they have a good horse, they keep it, as it were, for the auction." About his purchases, he says the following: "Every horse that I have bought from the auction is a success. "The most successful horse ever that he bought in the auction is Casanova (by Carolus II), who is currently active as a hunter in America under Hunt Tosh. He was named Horse of the Year in America.
I need more tickets every year
Spadone is very enthusiastic about the Dutch Sport Horse Sales and states that he needs more tickets each year. "Once clients have attended the auction, they definitely want to come back. I don't have enough tickets!" The Dutch Sport Horse Sales is a top supplier of jumping horses and hunters. "Although they do not breed hunters in the Netherlands, we are very lucky and still find the best hunters there." We take our leave and Spadone continues with that which he loves the most: horses.